With numerous theatre credits under his belt, Tony Denison made his momentous television debut starring in producer/director Michael Mann's critically acclaimed drama Crime Story. As Ray Luca in the one-hour television drama series, he received a fistful of kudos, including Time magazine recognition as television's best villain of the 1980s.
Since then, Denison has appeared in more than two-dozen motion pictures, with Columbia Tri Star's Art of Revenge, Joel Bender's Independent feature Deadly, Little Vegas, and The Effect opposite Charles Dutton being the most recent. Following Crime Story, Tony replaced the injured Ken Wahl in Wiseguy for half a season, starred in the Warner Bros series "Undercover" and was the lead in the short lived sitcom "Love and Marriage" created by Amy Sherman. He has an impressive list of dozens of television appearances that include notable guest-starring roles on such shows as CSI, Criminal Minds, Boston Legal, The District, J.A.G., Cold Case, The O.C., ER , NYPD Blue and Charmed.
Tony landed the role of recurring character Paul Harper in the one-hour television drama series The D.A., and audiences again were charmed by Denison in the series regular role of Head Coach Mike George in ESPN's first scripted series, Playmakers. 2006 found Tony doing double duty, landing the plum recurring role of the Dad, in "Prison Break", as well as his latest series regular role, starring with Kyra Sedgewick in TNT's "The Closer" as Lt. Det. Andy Flynn.
John Patrick Amedori's acting career began with his love of music. A skilled musician who can play any instrument by ear, John heard that ALMOST FAMOUS was going to shoot locally in his hometown of Baltimore. He sent in a tape to Cameron Crowe, who liked it so much that he wrote a part just for John. This film debut led to lead roles in projects such as M. Night Shyamalan's UNBREAKABLE and the television series PHILLY and LAW AND ORDER.
John soon moved to LA to pursue acting full-time, which almost immediately led to his booking a role in the cult film, THE BUTTERFLY EFFECT, opposite Ashton Kutcher.
John has continued to work in such acclaimed projects as HBO'S MRS. HARRIS with Annette Bening, Elliott Lester's award-winning LOVE IS THE DRUG, and the FOX series VANISHED. While his career has been a prolific and diverse one, John is probably most recognized as "Poot," Missy Peregrym's sarcastic best friend in Disney's feature STICK IT and as "Aaron Rose," Blake Lively's love interest in The CW's GOSSIP GIRL.
John most recently appeared in TIMER, which premiered at the Tribeca Film Festival, and in Universal's SCOTT PILGRIM VS. THE WORLD. He will next be seen in THE FAMILY TREE, opposite Hope Davis and Dermot Mulroney.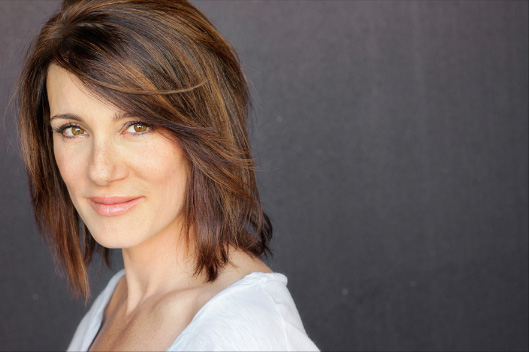 Lisa Rotondi's acting career happened because she failed the swim test of one of her long awaited dreams - to become a dolphin trainer.
When that happened she moved to Los Angeles and worked tirelessly in a local 99 seat waiver theater until finally landing her first agent as well as nabbing a Dramalogue award for best newcomer in the play "Porno Stars at Home". From there she went to perform with Tim Robbin's theater ensemble The Actor's Gang in "Ass" and "T.L. 2000" and was a part of Ensemble Studio Theater's debut Los Angeles show, "Expecting Bobby" at the Odyssey theater.
During that time she began working in television and film, guest starring on such shows as "CSI", "CSI Miami", "The Guardian", Steven Bochco's "NYPD Blue" and "Blind Justice", "Crossing Jordan", "Friends" etc. She has recurred on such shows as ABCs "Mds", Fox's "The OC", and HBO's "The Mind of the Married Man" to name a few. She has been a part of many feature films ranging from Warner Brother's "Jonah Hex" to her first movie ever, Wes Anderson's feature debut "Bottle Rocket" .
Lisa is also producing her first film called "Go Destroyer" which is inspired by her late boyfriend, Dan Snyder, a hockey player who played for the Atlanta Thrashers.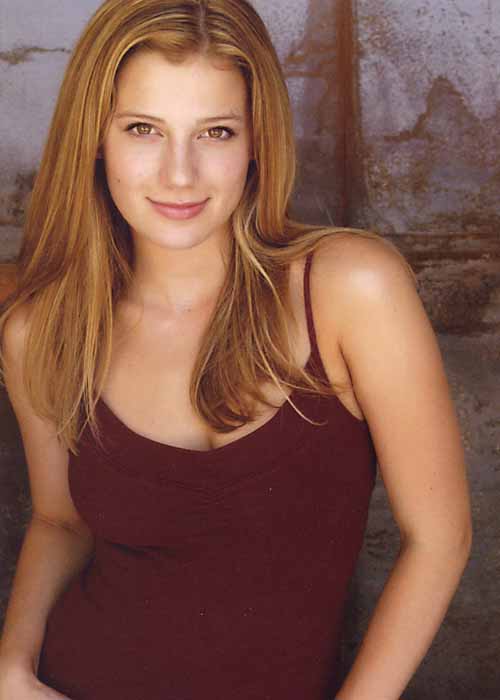 Kandis began acting in high school plays, but her passion extended beyond "The Crucible" and "How to Succeed in Business". Since graduating with honors, Kandis has worked in TV and film.
Her TV credits include; CSI: NY, Cold Case, and Criminal Minds. Her film credits include Mark L. Smith's (writer of Vacancy) directorial debut, "Séance", released by Lionsgate and the yet to be released Joe Dante Produced, "Trail of Blood".
In 2007, she jumped behind the camera and began producing as well. Her short films, "Redemption Song" and "Tom's War on Terror," garnered many awards on the festival circuit. She is currently in development on a feature screenplay she's written and studying improv at UCB LA. She is currently repped by Greater Vision Artists (GVA) in Los Angeles.
Her most recent starring role is in the indie film "I Am Not A Hipster" which was selected for the 2012 Sundance Film Festival.
Jeremiah Birnbaum (Executive Producer)
Jeremiah Birnbaum is the Co-Founder and President of Fog City Pictures, one of San Francisco's most prolific feature film production companies. A native New Yorker, Jeremiah has worked as a director, producer, editor and educator in filmmaking for over twenty years. He holds Bachelor degrees in Film and Philosophy from Wesleyan University, and attended the filmmaking program at New York University's Tisch School of the Arts.
Jeremiah's most recent filmmaking credits include writing and directing the feature TWO MOTHERS, starring John Heard, Dendrie Taylor and Faran Tahir - currently in post production. He produced the feature film, AROUND JUNE, a love story and family drama set in the shadows of the shipyards of San Francisco. The film, which premiered at the 2008 Mill Valley Film Festival and will be released theatrically in summer 2010, stars Samaire Armstrong, Jon Gries, and Brad William Henke. In 2006, Jeremiah produced PRESQUE ISLE, a feature written and directed by Sundance & Cannes-winning filmmaker Rob Nilsson, which also premiered at the 2007 Mill Valley Film Festival.
In addition to his feature film work, Jeremiah was a founding partner of Detour Pictures, a music-video production company specializing in rap and R&B artists, and has collaborated with many accomplished filmmakers, including Academy Award winner Barbara Kopple. As an educator, he taught editing and media literacy to teenagers at the Urban League of Newark, and in 2005, co-founded the San Francisco School of Digital Filmmaking (SFSDF), one of the most innovative film schools in the country.
Cynthi Stefenoni (Consulting Producer)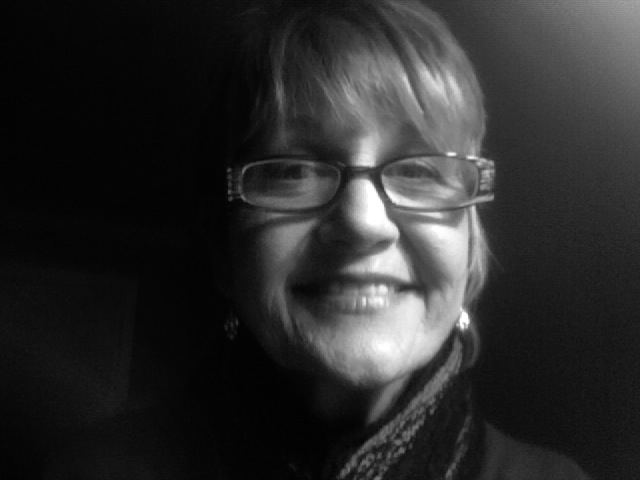 Cynthi Stefenoni (Consulting Producer) is a native of Sebastopol, Sonoma County, CA whose career arc includes education, theatre, music, and film. She founded the critically acclaimed summer stock theatre company Sun Company Ltd where she served as Musical Director and Co-Artistic Director for six years. As a live event producer in Los Angeles and her credits included the original LIVE AID, Hands Across America, various awards shows and the Soviet American Peace Child Tour.
She honed her TV production skills on such projects as 'Dionne and Friends', Dionne Warwick's weekly variety show, 'Pee Wee's Playhouse', 'Return to Mayberry' with Andy Griffith, Ron Howard, Don Knotts and the entire cast from 'The Andy Griffith Show' and the live action/animation film 'The Girl in the Red Truck' which was written by Charles Schulz. In 1989, she joined the Directors Guild of America and began a 20+ year career as an Assistant Director in television and film, working at Nickelodeon, SONY, Warner Bros, Paramount and Universal as well as many independent studios. Among her credits are the television series 'Lois and Clark: The New Adventures of Superman', 'Sisters', 'Any Day Now', 'JAG', 'Earth 2', 'The Trial of Rosie O'Neill' 'Boston Legal' and various TV Movies and mini-series. Her film credits include the features 'Dear God', 'Waking Madison', and many short films.
Since 2005, she has been President of Namaste Productions and has produced various independent narrative features and documentaries. She is currently a programmer for the Sebastopol Documentary Film Festival, and teaches seminars in film production at the American Film Institute, and California State University at Long Beach. She has two films currently on the Festival circuit, is producing a feature and two documentaries and is on the production team for ARTS OLYMPUS, an international co-production being launched in 2013.
Lawrence Behrs (Producer)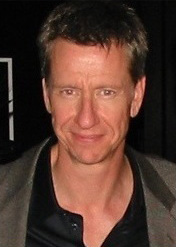 For more than twenty years, Lawrence Behrs has been a leading creative production force in the multi-media, film & event industries. As President & CEO of South Park Media Company, founded in 1996, Lawrence has built an award winning production agency that helps global companies build brand by creating engaging experiences for audiences and consumers.
South Park produces digital media and live events to help companies launch products, build brand awareness and increase profitability. With many Fortune 500 clients, and specializing in the high technology and game industries, Lawrence has produced media for companies including: GOOGLE, Electronic Arts, AMD, Sony Computer Entertainment, SUN Microsystems, CISCO Systems, CAPCOM Entertainment, SEGA of America, Genentech, and VISA International.
Lawrence has had a varied career in the entertainment and creative services industries. After studying at the Eastman Shool of Music, Lawrence moved to L.A. to pursue a music career. In addition to live performances, Lawrence worked as a studio session player and music producer. Lawrence's passion for storytelling and cinema led to production work in commericals, music videos and high end corporate media. Lawrence has worked with numerous entertainment and techology executives and luminaries including Jeffrey Katzenberg, Jerry Sanders, Ray Bradbury, Michael Dell, Peter Gabriel, Hector Ruiz, Rick McCallum, Olaf Olafsson, and Scott McNealy. Lawrence has also produced some of the technology and game industry's most succesful product launches. In addition, Lawrence is actively developing longer format entertainment programs including a comedy TV series based on Silicon Valley and other webisode programs.
Frazer Bradshaw (Cinematographer)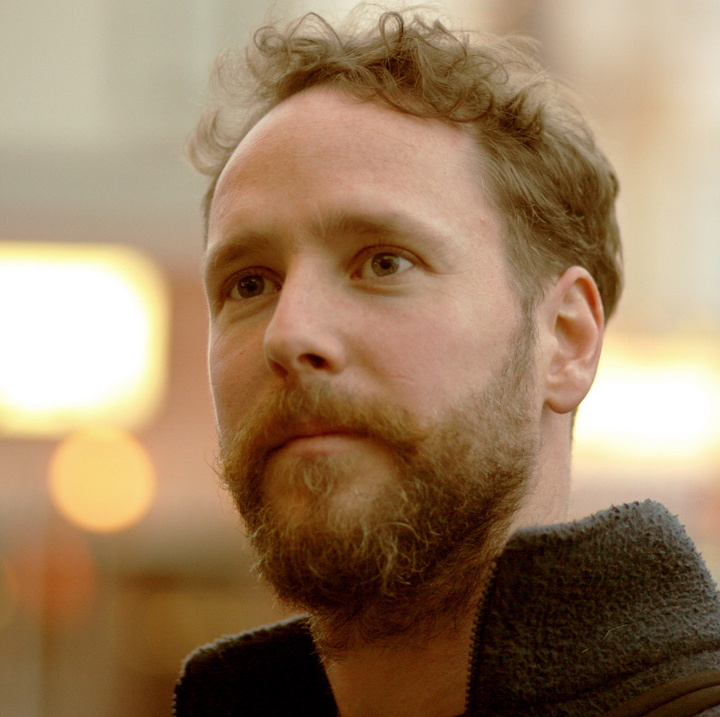 Frazer Bradshaw has been working as a director of photography since 1995, photographing feature films, commercials, documentaries, music videos and more in 35mm, 16mm, HD and Digital Cinema formats. Films Bradshaw has photographed have been broadcast as well as screened internationally, including the Cannes Film Festival, the Sundance Film Festival, the Toronto Film Festival, and the New York Film Festival. Mr. Bradshaw's cinematography resume includes over 250 projects. He was most recently the cinematographer and director of his feature film "Everything Strange and New" which was the winner of the Cinevison Award and the Fipresci International Critics Prize. Frazer began his career with formal training in painting, sculpture, and photography and is a graduate of the San Francisco Art Institute. Bradshaw's independent spirit is complimented by his extensive knowledge of filmmaking processes and fierce dedication to artistic quality. Frazer and Jason met at the Film Arts Foundation and have worked together on indie productions where Jason was Frazer's assistant cameraperson. Mr. Bradshaw lives in Oakland, CA.
Tom Schlesinger (Story Consultant)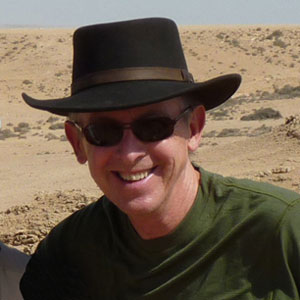 Tom Schlesinger consulted on the script for Nowhere in Africa, which won the Academy Award for Best Foreign Film in 2003. He has collaborated on many films including NOBODY LOVES ME, which won the German Film Prize in 1996, wrote Victor Vogel for Columbia Pictures, and the The Fisherman and His Wife. As a story consultant, his clients have included Robert Watts (Star Wars producer), Buzz Hirsch (Silkwood Executive Producer), Zoetrope Studios, Miramax, Universal Studios, Columbia Pictures, Constantin Film, and X-Filme. He has a Master of Fine Arts in Theater Arts at UCLA and has studied storytelling for ten years under the tutelage of Joseph Campbell and Jean Houstan.
Jerry Wolf (Consultant/Production Advisor)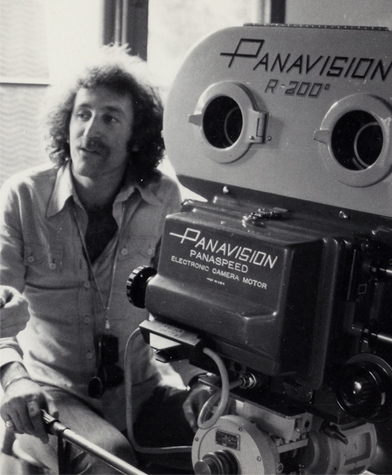 Jerry Wolf is co-founder of a production company with projects that included commercials, films and television. His creative collaborations include some well-known campaigns such as the legendary Cleo Award winning McDonald's "Two All Beef Patties" commercial and numerous comedy spots for Fotomat. Jerry's background also includes production and editing in television, such as the one hour TV special Wild Science (NBC/Peter Falk host), and a Peabody Award winning kids TV series Hot Dog that featured Woody Allen, Jonathan Winters, and Joanne Worley. Jerry has also used his entrepreneurial talents for the creation of successful restaurants in San Francisco Bay Area such as Wolfdale's, Eddie Jacks and the Tap Room Bar. Jerry's vast experience in both the film industry and restaurant industry will be extremely helpful in the creation of TRATTORIA.
George Rush (Legal Counsel)
George M. Rush is an attorney and sales rep specializing in the entertainment industry with emphasis on the San Francisco Bay Area film community. Clients include producers, directors, screenwriters and investors in development, production and distribution phases. George recently repped Frazer Bradshaw's Everything Strange and New (Sundance 2009), Barry Jenkin's Medicine for Melancholy (SXSW 2008) and Geralyn Pezanoski's Mine (SXSW 2009). When not working, George is an avid college football fan and a collector of Soviet propaganda.